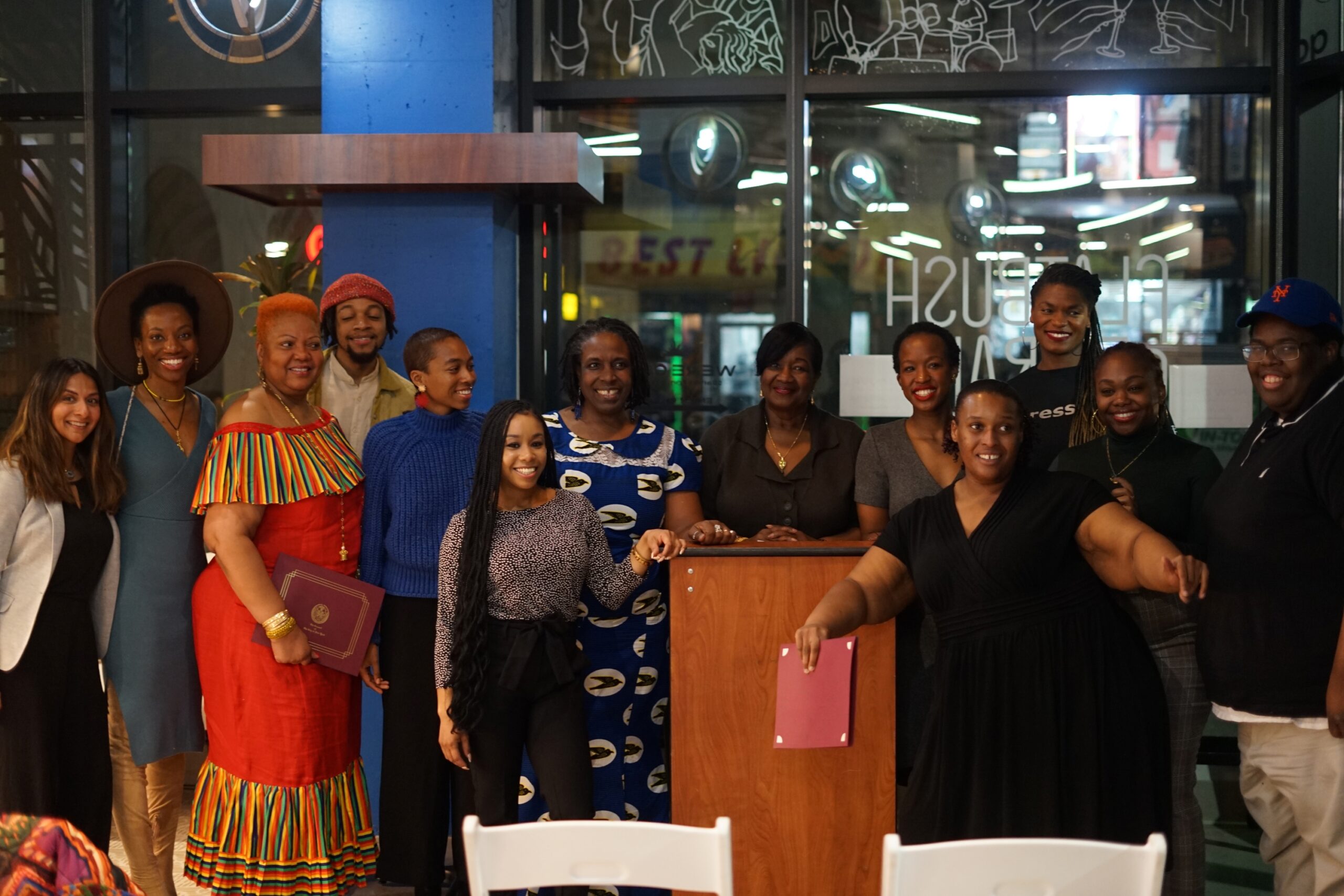 THE COMMUNITY BUSINESS ACADEMY
This 12-week course offers hands-on training in business planning and management.
WHO: Current entrepreneurs looking to improve, strengthen or expand their business or aspiring owners with a strong business idea.
WHAT: A 12-week course with hands-on training to teach business fundamentals (bookkeeping, budgeting, marketing, financing & more!). There will be weekly group classes complemented by independent homework sessions.
WHEN: September 20 – December 13, every Wednesday night from 6pm-9pm (orientation on September 13)
COST: $60. Payment plans are available.
Subsidized rates are available for local residents in zip code 11226 and for NYCHA residents in any zip code.
Classes and coaching are offered in English. In the future, we will also offer the class in Haitian Creole.
READY FOR NEXT STEPS?
Yes, I'm ready to get started!
In order to join the Community Business Academy, you must first attend a free information session. Our team is excited to meet you and answer any questions you may have! Info sessions are held on Wednesdays at 6pm-7pm at Mangrove (2123 Caton Ave). Join us on any of these days:
August 16, 2023
August 23, 2023
August 30, 2023
September 6, 2023
Complete this interest form to make sure you receive information about next steps.
I'm interested but want to talk more first!
Get in touch! The Mangrove team can set up time with you to share more about our programming and success stories of other entrepreneurs just like you.
CALL 917-765-9005
EMAIL mangrove@thisisurbane.com