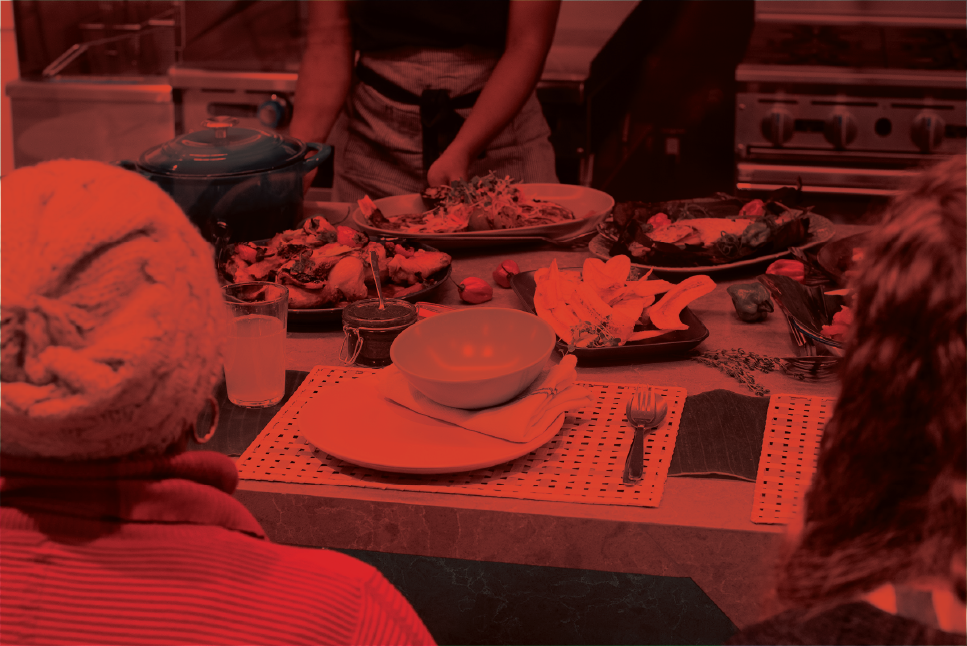 Job Title: Kitchen Porter
Status: FT (Full Time)  
Location: Brooklyn, NY  
Mangrove FC is seeking a self-motivated, organized, and experienced Kitchen Porter to support the daily operations, cleaning, and maintenance of the Mangrove FC Shared Kitchen.  
As part of the kitchen team, the Kitchen Porter will be responsible for creating a safe, organized, and welcoming environment for our members, visitors, incubatees, and pop-up users. This role is an integral part of the long-term success of the Mangrove FC, while your main tasks will be in the Shared Kitchen you, will also be responsible for oversite of the maintenance of the body care workshop, design studio, the cold/dry storage area and all communal areas including bathrooms and corridors.  
Essential duties include, but are not limited to:  
Perform daily housekeeping duties including wiping down glass/windows, sanitation of food service areas, sweeping and mopping floors (scrubbing as needed), and general organizing throughout the facility.  
Support with member orientation and member check-in.  

Comply with all building-wide recycling obligations, including checking and sorting recycling items when necessary  

Assist in the receival of deliveries and loading them into common storage areas.  

Manage inventory and communicate deficiencies to manager in a timely manner  

Maintain storage areas in a clean and orderly fashion.  
Manage all Mangrove FC equipment and tools, ensure all equipment is properly maintained and in good working order.  

Notify managers of any facility issues (including but not limited to plumbing blockages, lighting issues, non-functional equipment, etc.)  

Stock Restrooms (e.g., paper towels, toilet paper) and cleaned (toilets and sinks fully operational and well-kept, garbage bins not left to overflow).  

Conduct regular(walk-throughs) around facility, ensuring entrances are secured, clean, and compliant with building security standards, food storage areas are compliant with health/safety standards, dish area is freed of excessive soiled tools and equipment.  

Kitchen equipment is well maintained, cleaned, and sanitized according to cleaning and maintenance schedule  
Adhere to company procedures  

Other duties as assigned  
1 -3 years prior Kitchen Porter experience preferred   

Knowledge of janitorial procedures  
Ability to lift 50 pounds frequently and to stand for extended periods of time  

Basic repair and maintenance experience, not required but a plus  

Excellent communication skills and capacity for teamwork under complex circumstances, including communicating clearly with colleagues with kindness, patience, and respect  

Ability to interact with vendors, customers, incubator members, contractors, and others  

Strong organizational skills and capacity to work well under pressure and in crowds  
Great working knowledge of potential safety hazards, thorough understanding of various Organized, thorough, and detail-oriented and keeps facility in order.  
Compensation, Benefits, and Employee Support  
The approximate hourly rate for this role is $18/hr and is commensurate with experience. Mangrove believes great benefits make great work possible. Benefits include medical, dental and vision insurance, 401(k) with matching, and generous vacation/PTO offerings. Urbane invests up to $1500/employee/year in professional development and personal growth.  
20 to 40 hrs per week proposed daily rotation: 5am-1pm, 4pm-12am, or 12am-8am 
Mangrove is a 24hr facility; hours may vary and include overnight hours. 
To Apply for this Position:  
To apply, please email info@urbane-dev.com with "Maintenance Porter" in the subject line along with your current resume and a brief cover letter/email stating why you are interested in the position. Please note any additional language abilities and level of proficiency/fluency if not readily apparent from your resume. 
Please name all files sent to Urbane beginning with your first and last name (or preferred naming conventions) for easy identification.   

Due to the volume of applications and a small (but mighty!) Team, we are unable to respond to all inquiries.  
Employment is contingent upon successfully passing a background check which includes references from previous employers. Urbane Development Group LTD, is an equal opportunity employer which recruits, hires, trains, and promotes personnel for all job titles without regard to race, color, religion, sex, gender identity, sexual orientation, national origin, disability, genetic information, veteran status, or any other status protected under local, state, or federal laws